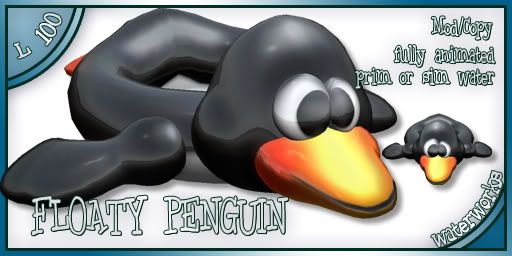 Relax and float around on this working penguin float. It works in both linden sim water - and prim water! Unlike many 'floaties' this one actually works and you can float and paddle around the pool/beach.
It includes the 'Primswim Lite' script thats COPY and TRANSFER so you can make any pool swimable or even include it in your own creations/products!.
Available in copy/mod.
Check it out for yourself at
WaterWorks