--- BEGIN TRANSMISSION
This is an official E&D ENGINEERING Product Updates Communique
Welcome to E&D ENGINEERING
This Update Announcement brings you the release of several new and original Texture Packs... They're available at the main store location
http://slurl.com/secondlife/Prime%203D/183/100/32/
We're pleased to announce the release of 5 new Texture Packs for your building needs...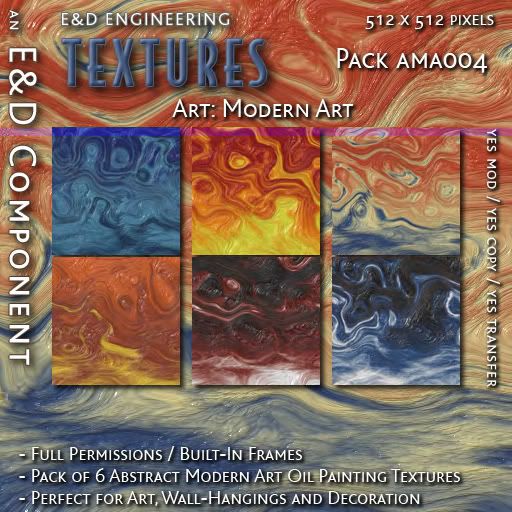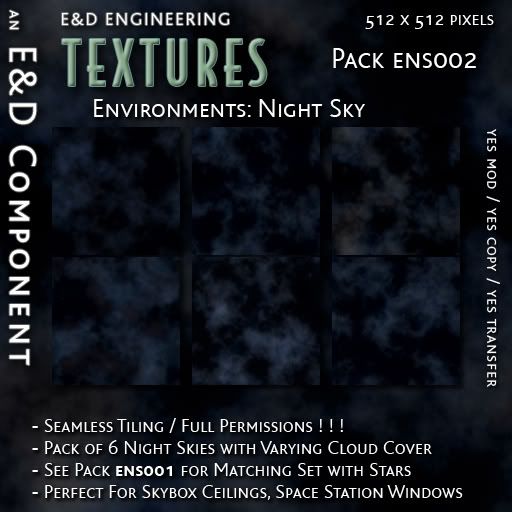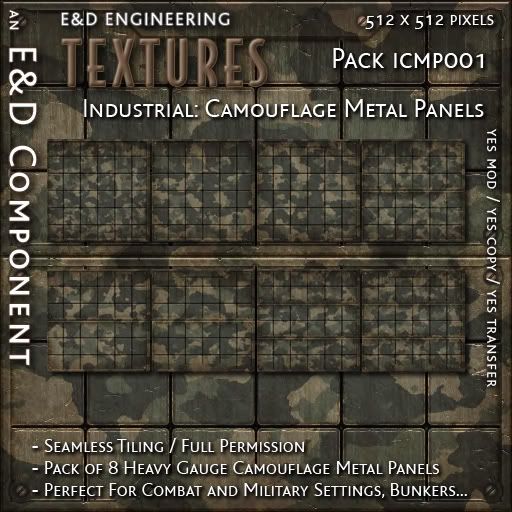 *New Series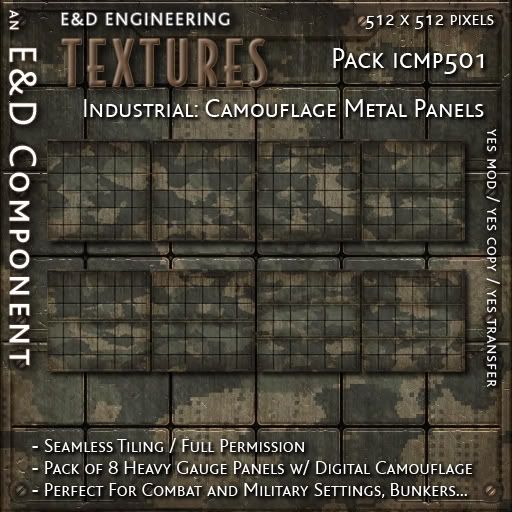 *New Series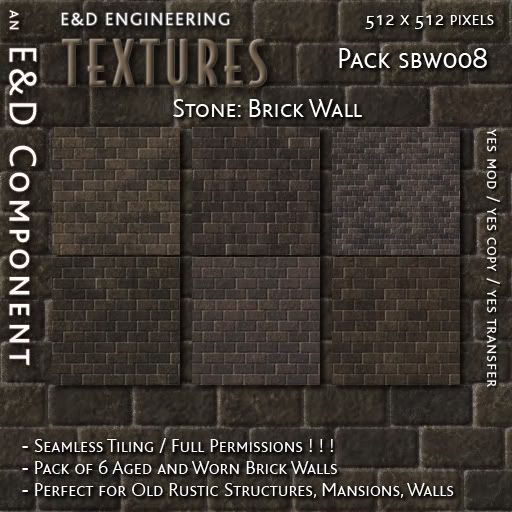 Stop by our **NEW** main location for present and past texture releases.
http://slurl.com/secondlife/Prime%203D/183/100/32/
As always, our textures are original creations. E&D Engineering does not resell textures purchased elsewhere, nor do we sell freebie textures. All our texture creations are uploaded as 24-bit (TGA) files and 32-bit Targa (TGA) files when they contain Alpha Transparency. Purchase of our textures grants you a non-exclusive license to use our textures in any project you create, for personal use or for profit, within the virtual world of Second Life. No permission is granted, at any time, to resell E&D Engineering textures as textures inside or outside of Second Life.
We look forward to seeing you in-world. Keep on building!
--- END TRANSMISSION